These aren't really in any order, but then again there's not much of a narrative behind it other than "Max goes to lake."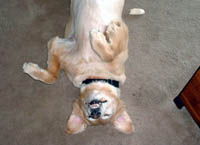 THE STUPIDEST DOG ON EARTH--HANNA!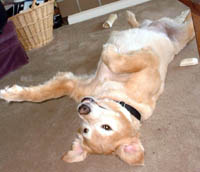 IF YOU LOOK AT IT UPSIDE DOWN, IT'S LIKE SHE'S POUNCING INSTEAD OF JUST STUPID!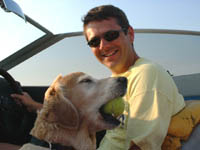 RUSS DRIVES THE BOAT, HANNA EATS A TENNIS BALL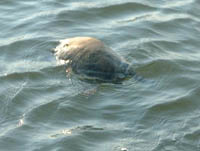 DEAD TURTLE FLOATING BY THE BOAT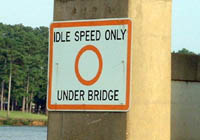 SIGN UNDERNEATH THE INTERSTATE 20 BRIDGE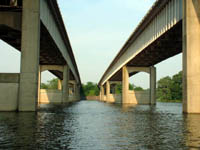 MY "ARTSY" SHOT--I-20 IS RIGHT OVERHEAD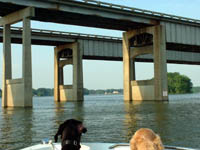 STEEL AND HANNA PREPARE FOR THE JOURNEY UNDER THE INTERSTATE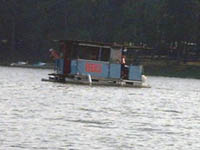 THE BBQ BOAT--YOU CAN JUST PULL UP ALONGSIDE AND ORDER A PLATE OF BARBECUE. GOTTA LOVE ALABAMA...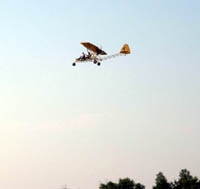 TWO IDIOTS IN A HANDMADE PLANE THING FLYING OVER THE LAKE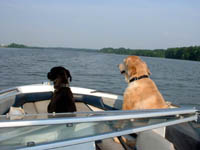 STEEL AND HANNA ENJOY THE VIEW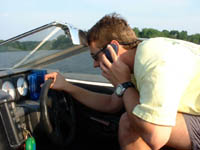 RUSS CALLS KAREN TO REMIND HER THAT WE'RE ON THE LAKE WHILE SHE'S AT WORK



BACK TO LOTS OF CO.